I met Emma Browning MA, FCIPD last year as she attended my networking events with The Empowering Entrepreneur, and we hit it off straight away! I was looking at ways to improve my business and really invest in the care and growth of my team. Emma is such a great fit for my business and for me, she just 'got us', the vision and what I was trying to achieve with IMS Independent Mortgages, Lettings and Property Solutions.
I was looking for an extension of my business with HR, not just for policies but for actual hands on confidential sessions with my team, so they could have that safe space to talk about anything, that remains just that………confidential.  It really has done wonders for the business, we were a very close knit team before but now we are stronger than ever.
If you are a business owner and haven't got something like this already in your business that you are offering your team, then honestly start investing in them, it will pay huge dividends!
I would highly recommend Emma Browning MA, FCIPD for these services, she is incredible at what she does!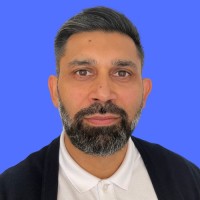 Excellent HR expertise with a common sense approach
Emma originally approached me on LinkedIn, introducing herself and Meraki HR Solutions. The timing was perfect so I arranged an initial call with her to explore the areas where we needed support. We agreed to an initial audit of our HR policies which was conducted speedily and in a very thorough manner, followed by a detailed discussion on the key areas we needed to focus on as a business. It was almost impossible to think how we might address these areas, without Emma's support so it was a 'no brainer' that we should then commission her and Meraki HR to provide us with the solution we needed. Emma is a truly consultative HR professional, who comes with a breadth of experience from the corporate world, coupled with a common sense approach. Her knowledge is extensive across many critical areas of business, and this all combines to give you a high level of confidence in her ability to provide, up-do-date, valuable HR Support.

I have known Emma at Meraki HR for several years and more recently Rachel and fully trust their person-focused approach to HR. The team at Meraki genuinely understand what makes employees enjoy their work and feel part of the company. Their advice has been extremely helpful and it has been invaluable to know that we could always find support in what can be a company's most challenging area! I have also greatly enjoyed Meraki's workshops. I thoroughly recommend Meraki HR to any small or larger company wanting to make the most of their teams and stay on top of HR regulations.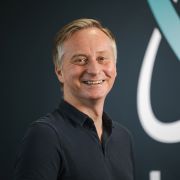 As a fast growing tech company, Oxbotica had a requirement to perform a business wide reorganisation and process transformation to set us up for the delivery of customer contracts – all in the middle of lockdown.
Emma and the Meraki team provided the support we needed to supplement our internal HR function during this incredibly busy time. Emma's experience and guidance on all things People and HR proved to be invaluable, ensuring we completed the exercise both on time and with the minimum impact on day to day operations.
I would highly recommend Meraki to anyone needing external HR support, the friendly and knowledgeable service is second to none.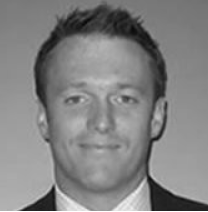 Emma and the Meraki HR team have been working with us for just over three years.  In that time, the way in which we have addressed and dealt with all areas of how we manage our people has been transformed.  Partly due to the fact that Emma has helped us to define and create our values and a culture that has ensured we are recruiting and retaining the right people for the estate and has helped put clear policies and procedures in place from scratch, but mainly through Emma's enthusiasm in ensuring that all of our employees are able to seek help and advice if needed, as well as helping our managers to become more confident and knowledgeable with training and assistance in dealing with a variety of employment matters.
Emma's positivity, work ethic and enthusiasm for HR and all people related matters ensuring that the Board of Directors and senior management team get practical and helpful advice and support in a timely manner, shines through and we have seen tangible benefits of Meraki HR's support across all areas of the business.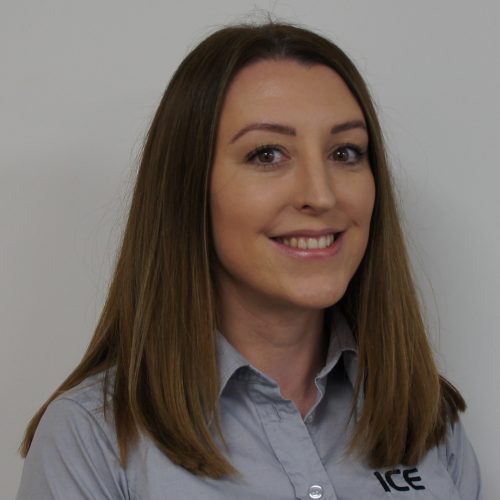 ICEoxford Limited (ICE) is a fast growing, high-tech company that appreciates the value of its staff.
Since the company was founded 15 years ago the company had developed an HR Policy that was adequate relative to the number of employees. However, fast growth and an expanding workforce have highlighted the need to ensure that the company is up to date with legal compliance and undertaking best practice. Therefore, if ICE were to achieve its goal of becoming a world class business and a preferred employer its HR practices had to be audited and updated by HR professionals.
The "health check" performed by Emma and Rachel was thorough and provided us with reassurance that our processes were robust, however, it identified some areas for improvement and legal conformity. We now have a detailed action plan that we are working through with the support of Meraki. In addition, by signing up Meraki with a service contract we have access to HR experts regarding employee issues, recruitment, legal compliance and training and development.
From a personal perspective, engaging Emma and her team has enabled me to progress in my role as Finance Director which would not be possible without external HR support. In a role that encompasses the accounting and HR function for ICE my days can be very busy; having knowledgeable and highly skilled advisors at the end of the phone is a huge comfort.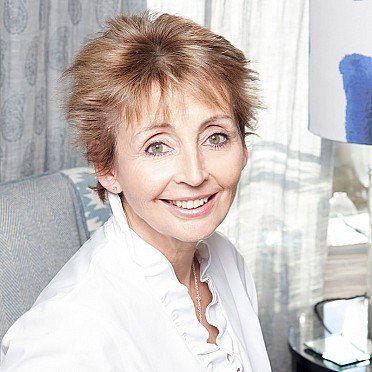 During a year of sadness, confusion and frustration, your kindness, guidance and accessibility has helped us immeasurably to deal with the convolutions of furloughs and redundancies in a manner that has demonstrated to our staff that we are considerate employers. Frankly we could not possibly have got through this process without you!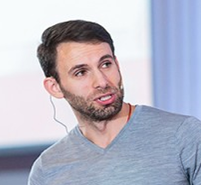 We're a very people focussed and purpose-driven business that's growing fast, which means navigating plenty of change.  Collaborating with Emma and her team allows us to navigate this change in a highly effective way that aligns to our values.
Emma helped us manage a restructure in line with legislation, guidance and best practice; and in a way that looked after our people throughout.  She simplified a potentially complex process and her level of organisation and preparation ensured we moved through every stage of the process with real confidence.
We were incredibly impressed with the knowledge, expertise and responsiveness of Emma and her team and it felt like a true partnership from the outset.  We've already begun working with Emma and her team on new projects that allow us to put our people at the forefront of everything we do.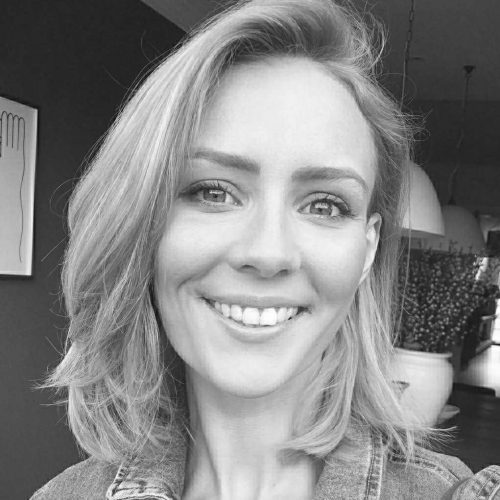 Vanti are a small growing technology business who put our people at the heart of everything we do.
We started working with Meraki in March 2020, and they have been fundamental to our growth over the last few months. Not only do they have extensive HR experience and know-how, they are also the type of people that can clearly see when you're up against it and how / when to offer extra support. Emma's heart is genuinely in the place of wanting to see good people and good businesses thrive and will do all she can to help with that, including challenging you in healthy ways if you need it (which we did!). The team are flexible, responsive and quick when it comes to meeting last minute and urgent needs and their advice is always backed by extensive experience and research. Whenever we had an odd query, concern, missing documentation or when we've just needed a sounding board, they're always there and never make you feel like 'just another client'.
There is no way we would have made it through 2020 as smoothly as we did, had it not been for their support. Having Meraki as a partner enabled our core team to focus on really giving time and care to the wider team and individuals, that wouldn't have been possible otherwise.
I would recommend Meraki to any business looking for an authentic, experienced and 'human' HR partner.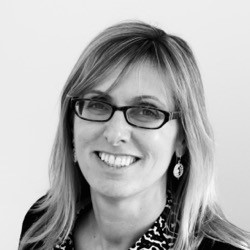 As a start-up, we've required a variety of HR support over the early years of our growth, from the basics of putting good recruitment policies and plans into place, through to building an appraisal system from the "bottom up" – with whole team involvement to create a process that everyone has had a voice in creating. Emma and her team have been on hand to help – always responsive, professional and reliable. Emma has also helped us through challenging phases for the business too – ensuring both the needs of management and staff are fairly represented. We've been hugely impressed by everyone we've met from the Meraki team and I wouldn't hesitate to recommend them.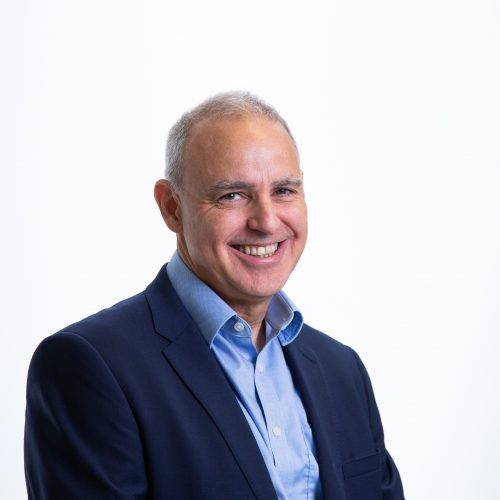 As a small business it does not make sense to staff a dedicated HR position but as people are our most important asset, it is really important that we have the professional guidance to ensure that we nurture them. It is also critical to ensure that we navigate employment law and put in place the best practices to help protect and grow the business.
We have been working with Emma and the Meraki HR team since June 2019 which has helped us with the flexible support to address these requirements. I have plenty of experience of working with highly competent HR professionals in larger companies through my career and would rate Emma second to none. She has proven to be highly professional, extremely knowledgeable, and very responsive which is extremely important for when you have those unexpected problems where you need to seek expert advice. I have no hesitation to recommend Emma and her team.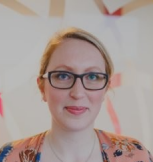 Aurora Energy Research engaged Emma and the Meraki HR team in the spring of 2019, we were embarking on a group wide benchmarking exercise and required expert advice to help us source the relevant data, and deliver a detailed report for our board of directors. We are a high growth, energy analytics company, with offices in Oxford, Berlin and Sydney and Emma was able to get up to speed very quickly with our particular requirements and clearly understood the scope of our requirements, including the challenges. She is incredibly knowledgeable and was able to help us navigate what would have been an extremely time consuming exercise for our small in house HR team. The benchmarking report Emma and the team delivered, was incredibly thorough and well researched and has been critical to the review of our global pay scales and pay philosophy. Emma and the team are an absolute pleasure to deal with, they have provided expert advice and guidance and I would not hesitate to recommend Meraki HR to other businesses. We look forward to engaging with Emma and the team on other initiatives as we continue our growth!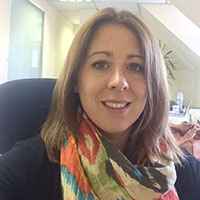 We wanted to build a long term relationship with an independent HR specialist as we grow our business. We wanted to make sure that we have the right people policies and processes in place to ensure that we are meeting employment legislation as well as being able to attract, retain and develop the best people for our business. We chose to work with Emma as she seemed to just understand what we were looking for, and has been responsive and supportive with all of our needs to date. We plan on continuing to work with Emma on more challenging people projects as the business grows.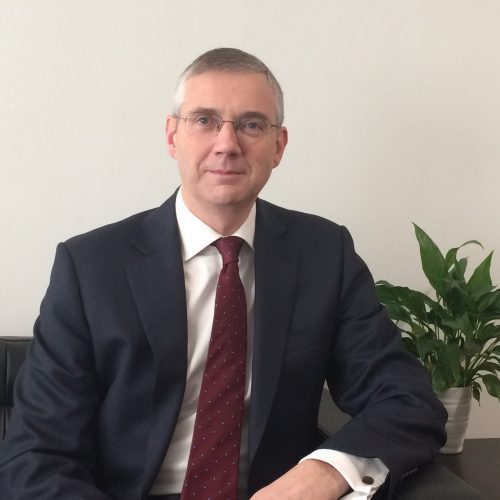 Reviewing our Business Plan, and the reasons it wasn't quite happening, I realised we had not properly engaged our most important asset – our people. When I started working with Emma it was immediately apparent that she has a wealth of experience and a deep understanding of people and how their performance at work can be improved. She has coached me, as well as key members of my team, and in a short period we have learnt a great deal.   Emma is very engaging, very hands-on – she challenges, but is always professional when she does so. With Emma's help we are developing a 'people strategy' which I am confident will enable us to deliver our business goals.
I met Emma at a Soho Farmhouse presentation she did to entrepreneurs. I was immediately inspired and impressed by her understanding and knowledge of how to recruit and retain the best people. As a part of this she also articulated the importance of ensuring all your team 'live the values' and know what we add to the world by doing our job. As a result we asked her to lead a team workshop to establish our values and our what, how and why. This was inspiring for all the team and helped us to collectively understand what we are about and why we are different from our competitors. We will definitely use Emma again for the next phase of our business journey.
On the 1st April 2018 my company bought a business from a large German motor manufacturer, this included the TUPE transfer of all 36 staff; 90% of whom were Trade Union Members. I could not have dealt with this process without the professional and friendly help from Emma and her team. Emma and her team simplified what felt like a complicated process from a due diligence stage, to the actual takeover itself and are now supporting us in our business on an ongoing basis. Thank you Emma!
An effective and happy team is a key element of running a successful business, but equally we need to ensure that we are meeting all our legal obligations. Emma completed a full audit for us, identifying areas for action and improvement. She has worked with both management and the team to implement various elements for a more structured HR process, including a new appraisal system, fully engaging the team in what that should look like and then training both management and employees on how to get the best out of the process. It's been a delight to work with Emma – she's highly knowledgeable, she does what she says she'll do and all in a professional, yet friendly and approachable manner
Emma has been extremely helpful in guiding me through the process of employing people after recently growing my business. After several years working with freelancers, I needed help employing permanent staff. I wanted to ensure I had done everything in accordance with current regulations and standard practice. It has given me peace of mind working with someone so knowledgeable as well as lovely. I could not recommend her more highly.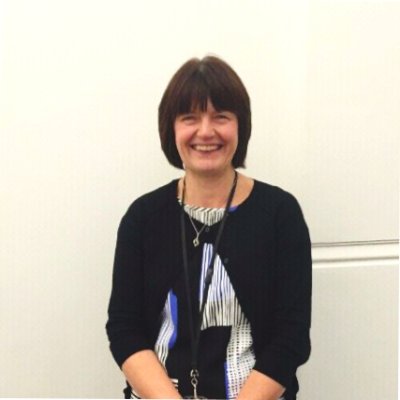 Emma has delivered several people management training courses for our managers and they are always well designed, tailored to meet our specific needs and highly engaging. Emma also makes herself available to participants either at lunch time or the end of the training day to talk over issues related to the training she has delivered with the delegates which is very much appreciated by them. I'd like to also add how much we enjoy working with Emma!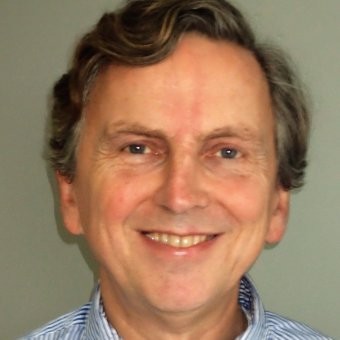 Emma and her team have worked with Vivarail's fast growing and developing business over some of its most formative early years. We, as a successful fast growing start up grew from a very small team to 200 employees over the space of three years, with all the HR growing pains and issues that comes with this. Meraki HR offered us on site weekly presence from Emma and parachuted in additional resources when these were needed; to manage a high level of recruitment in the business and to recommend and implement a new HR system which has now gone live. They were very responsive and flexible saving us a considerable amount of time and money on recruitment costs and assisting with some complex HR issues. They worked successfully with our Employment Lawyers and introduced us to their extended network of support when we needed it, eventually helping us recruit our own Head of HR.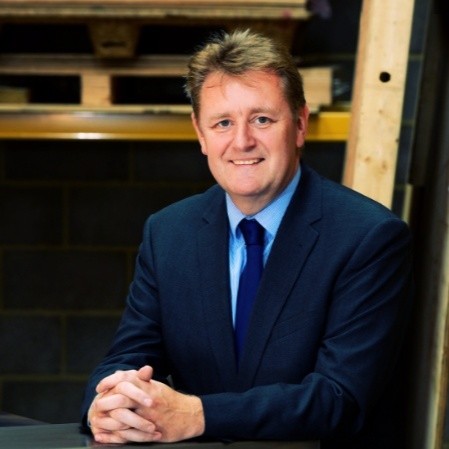 Both myself and the senior managers within our business found Emma very approachable, knowledgeable and professional. The great thing about working with Emma was that she wasn't just a voice at the end of the phone – she frequently came to the office to keep in touch and build the relationships with me and the management team.
We engaged Emma on a number of HR training sessions which were not only informative, they started to instill a degree of confidence with our management team, a team that had a mixture of some experience in HR to absolute beginners…a difficult thing to achieve the balance and be successful.
It was a pleasure working with Emma and I would have no trouble in providing a recommendation for her and her team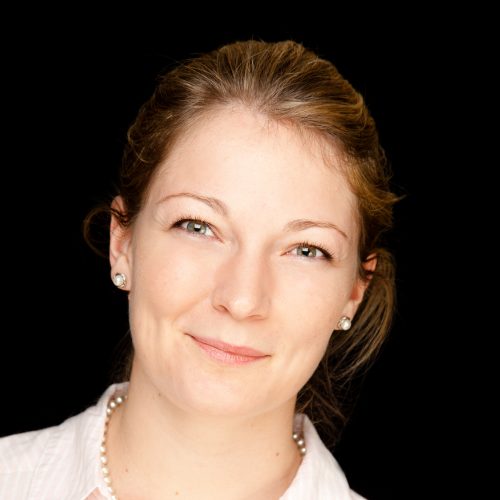 Emma was referred to assist with the people management side of things in my fast-growing business. I must admit, having come from a large corporate background some years ago, HR scares me! Not only has Emma provided me with the systems & legal documents and framework to move forward with confidence, she has been a consistent source of advice & moral support when I've needed it. She understands how to blend HR compliance with commercial understanding; a rare skill that both I & my business are hugely grateful for."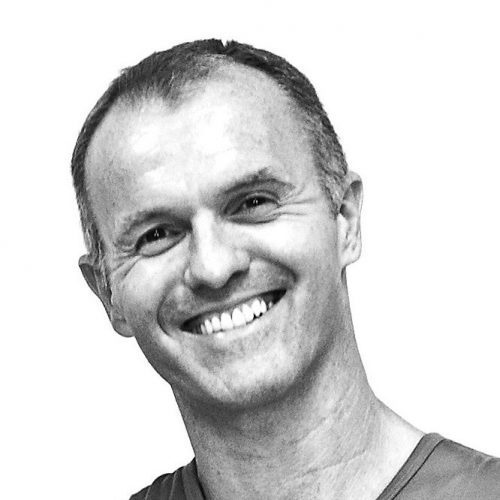 We engaged with Emma to help us launch our core behaviours to our staff and volunteer community and illicit their feedback on these behaviours. The aim of introducing these behaviours was to support our efforts to bring about cultural change as a critical element of a turnaround strategy for the Trust. Our aim is that the Core Behaviours will establish new aspirational standards of collaboration, support and communication across the community, rooted in the mission of the Trust. Emma worked with us to come up with content that helped us to deliver some key messages as well as encouraging attendees to give their feedback about these core behaviours. Emma's delivery style was positive, encouraging and engaging and she managed and facilitated these workshops extremely well.
From the feedback of these workshops, we have now finalised the core behaviours, which are now ready for roll out in workshops around the country next year and Emma will be designing and delivering these workshops for us.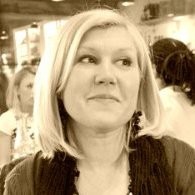 We had an afternoon of training with Emma, we really enjoyed it and found it very interesting.
I thought it was well delivered, she has an easy, inclusive manner that is perfect for training, and I know that it provided food for thought for everyone who attended.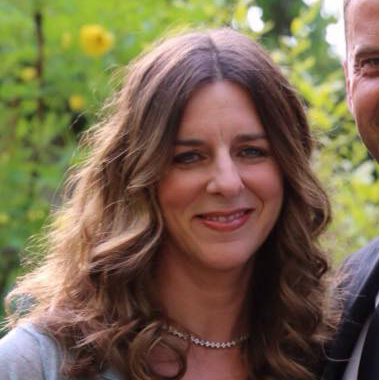 Emma assisted us with a redundancy and she was absolutely brilliant.  She took all of the stress away from us and guided us through the process to ensure that everything went smoothly. Her advice was invaluable and she was highly professional at all times.  An added bonus is that she's a lovely lady and a pleasure to work with!
It's a pleasure working with Emma. We really appreciate that she takes the time getting to know us and how we operate to ensure any advice and help given to us is tailored to our needs.
Emma assisted us with bringing our employee handbook up to and in line with best practice. She is highly knowledgable, with a wealth of experience to draw from, but remains approachable and friendly. I would highly recommend Emma to any other small business.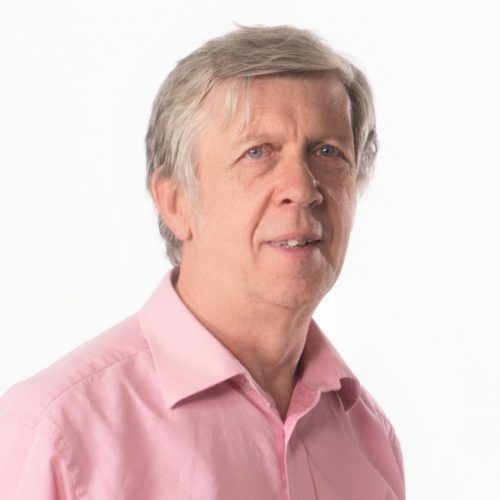 Whilst establishing the European subsidiary of a US company, Emma was recommended by a mutual acquaintance. She has provided InClinica with advice on appointing staff in the U.K. and drafting H.R. Agreements and associated documents to ensure we have all the correct paperwork in place for our employees.  Throughout this process, Emma effectively communicated with me and liaised closely with our US H.R. function to ensure there is a parity of terms between UK and US staff. I am now looking forward to working with Emma to deliver and manage further recruitment projects.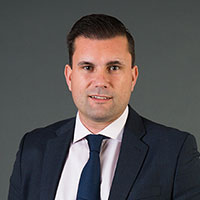 CIS contracted Emma in to help us get our HR in shape, not being HR experts we had little idea what we needed, and what the legal requirements were. Emma was a friendly and professional face from day one. Emma settled straight in and started to assess what we had, where we were, and what we were missing. Emma produced for me a confidential report and we then agreed what needed to be done and within timelines that worked for us.
Emma has helped us understand all aspects of employment law and has also helped us in her time here with some interesting employment situations! All of which came to successful resolutions from what could have been a less agreeable outcome. As we progressed on the HR journey the effect was positive in many ways. The reduction in concern for me as CEO as I now that Emma is handling things in the right way, as well as the positive effect on the staff and them realising we value them and want everything to be just right for them.
Having a young management team means that things like appraisals, recruitment, interviewing etc didn't come as second nature to us. Emma was able to work with us to design an appraisal and a recruitment process that worked for us and has also provided the training for our managers in these areas and we are now seeing some great results from this work.
In summary, Emma is now an integral part of our management team, and has had an extremely positive effect on the company. I am now very confident we not only have things legally where they should be, but that we have gone above and beyond for our staff and in doing so have projected our company in a great light to the public and potential employees. I would highly recommend Emma to come in and handle all aspects of HR for you and your business.
As a small but expanding business, it is very important for us to seek specialist advice when we are taken outside our own areas of expertise. Emma has been on hand to support us, answering the various queries and issues that have arisen over the past year or so, and more recently in helping us to overhaul our employment contracts and encouraging us to think about our HR policies going forward. It is great to have such an efficient and approachable person like Emma on hand when we need them; we would not hesitate to recommend her services.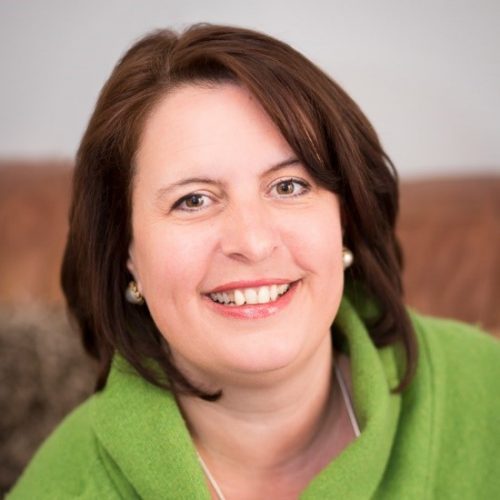 Emma brings a commercial approach to HR situations and recognises the need to consider a range of possible options. We have found her support to be invaluable especially during recent challenging times. Emma maintains her professionalism whilst bringing a levity to difficult circumstances allowing us all to breathe a little.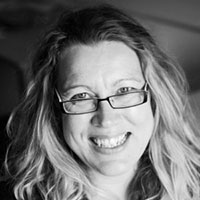 I attended 3 HR workshops for SMEs that were run by Emma. I found Emma to be extremely knowledgeable on the subject matter, and more importantly Emma was engaging and really listened to the questions put forward by the delegates. I walked away with a greater understanding of my responsibilities and the knowledge that I knew someone I could phone for HR advice and guidance. I would certainly recommend Emma's work shops, you will not be disappointed.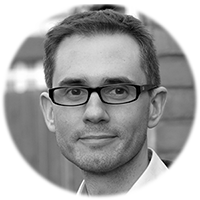 We work with Emma on a retained basis, as this helps us to manage our costs and I know that Emma is always on call to help us when we need it. Emma's sagacious advice has helped us navigate some staff issues which could otherwise have been tricky. She is a calm and reassuring presence who gives me peace of mind in my recruitment and retention strategies. I feel confident dealing with staff issues as they arise because I know Emma will give me the confidence to deal with my issues in a way that works for me and my business.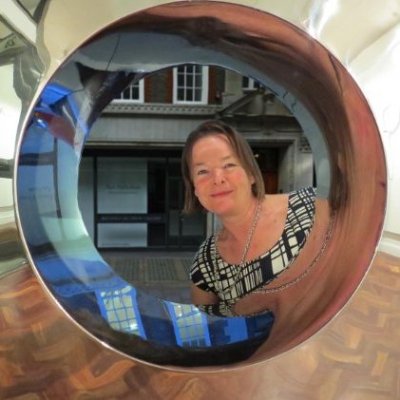 We have been working with Emma to specifically work with us on developing our people skills and helping us to improve morale in the business. Emma has been an invaluable source of honest and practical advice to us and has had a significant impact on building morale and developing management skills with our Team Leaders.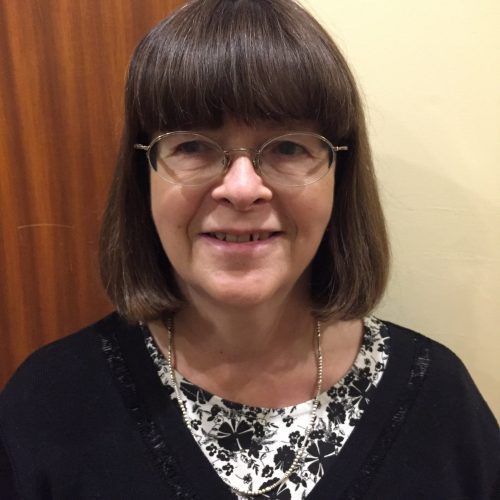 We began working with Emma following a recommendation for her professional, thorough but also very personal approach, and we have not been disappointed.  Emma is a pleasure to work with, she has helped us tighten up our HR policies and procedures to ensure we are in line with employment law, and is always available to offer support when needed. She has recently helped us through some tricky and very sensitive situations, which we would have struggled to manage properly without her support.
Emma's workshops for her clients are always informative and well presented, and we appreciate her regular newsletters giving us updates on employment law plus tips and news on a range of HR issues. I don't know how we managed before enlisting Emma's help!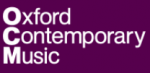 I can't thank you enough for all your support – it's really improved my line management skills and has meant that a complex and stressful people matter became something much more straightforward to deal with. I'm very grateful to you for that!
It's been really great working with you and to know that we've got someone to turn to with HR situations where we just need more expertise.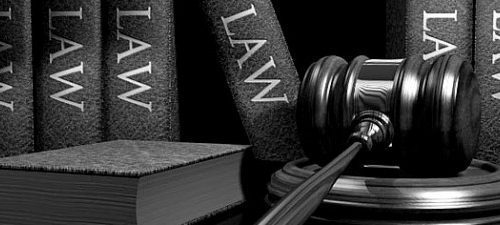 As a US employer who is unfamiliar with employment laws and standard practices in the United Kingdom, we needed to find someone to advise us.  We had the good fortune to find Emma.  Emma has provided thoughtful assessments along with clear and knowledgeable guidance.  Emma and her team are very responsive and easy to work with.  I whole heartedly recommend them to anyone needing HR support and advice.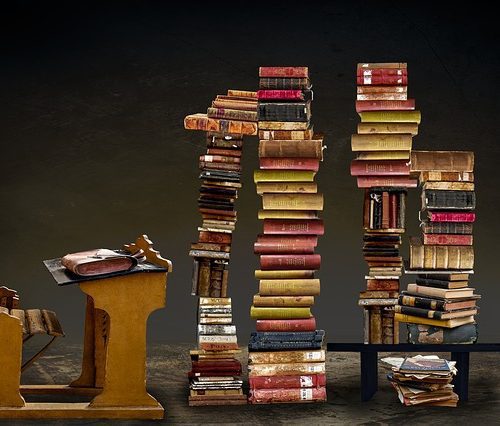 I really wanted to say how much I enjoy your workshops, I have learnt so much from you over the last year that I am sure will prove invaluable as we grow as a business. It is also a comfort to know that should I need any HR and expertise in the future I have such a professional and knowledgeable contact to seek advice from.