Zoominar – Managing Poor Performance
November 26 @ 10:00 am

-

11:30 am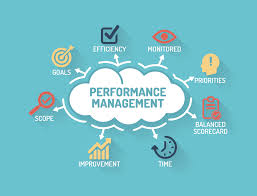 We are looking forward to running this Zoominar for business owners/people managers which will finish with an opportunity to chat and ask questions on this topic.
These workshops are only an hour and are therefore just a "taster" of what our paid workshops cover, as we can't go into as much detail or make them as interactive as our paid for workshops. What they will do, is give you an overview of a topic and some great ideas to help you go away and do some work of your own on this subject.
If you'd be interested in a more detailed and interactive workshop for your team on a people related topic, then have a look at the subjects we cover here; https://merakihr.com/work/training/ or you can book a virtual cuppa with me to discuss how we can create a bespoke workshop just for you and your team! http://bit.ly/CallMerakiHR
About this Workshop
Most people come to work to do a good job, and making sure that you manage the performance of your people is a key skill if you are manager. But managing poor performance can be something we just "put off" simply because we haven't done it before and imagine it will be difficult, so we just don't deal with it! But with the right process and some effective feedback skills, managing poor performance suddenly doesn't seem so daunting. In our experience, the majority of managers that tackle poor performance issues are often pleased they did – because guess what? The person's performance improves!
This workshop will help you to understand the importance of having regular performance reviews with your team, how to give effective feedback, and how to tackle poor performance if it happens – making sure you are dealing with poor performance issues fairly, and what to do if people's performance doesn't improve.
Agenda
Why performance reviews are important and what to include in performance meetings
How to give feedback effectively – positive feedback and constructive or developmental feedback
How to manage poor performance
What to do if performance doesn't improve