The HR Influencers Program
5th February 2021 @ 10:00 am

-

5th November 2021 @ 4:00 pm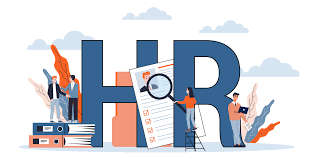 Do you worry that you don't have the commercial know how to demonstrate the value of HR to the business?
Do you struggle to have a voice within the business or a seat at the table in your HR role?
Are your managers hiring the wrong people with the wrong attitude who just don't "fit" with your company culture and values?
Are you an experienced HR professional who needs to update your skills and experience to understand a best practice HR approach within a trusted peer group?
If one or more of the above statements apply to you, then you want to be a HR Influencer and we can help you! Between us, we have over 100 years of HR experience at HR Director level and have managed and coached HR teams to succeed. Whether you're an experienced HR professional looking to join a trusted peer group and learn from your peers or new to HR, then we've got you covered.  You'll become part of a small but select group of HR professionals who want to gain the knowledge and confidence to manage all the day to day HR issues as well as understand how to become a true business partner and seen as a value added person/function who can help the business achieve its goals.
You'll also get an opportunity to practice your newly acquired skills in a safe environment with a peer group that will encourage and support you as you develop and improve your skills and learnings throughout the program.  We keep our group sizes small so that there is plenty of interaction and opportunities to discuss and debate issues and learn from each other as well as from our talent team of former HR Directors and Managing Directors. The course will be held in Oxfordshire/South Warwickshire area depending on delegate preferred locations.
This program runs with 6 workshops over a 12 month period, with workshops on Employment Law, Recruitment, Coaching skills for HR, Culture and Employee Engagement, HR and its value to the business and a final session to be chosen by you! There will be guest speakers and industry experts on our chosen topics, and plenty of opportunities for you to get to know your peers on this program too.
Investment Levels
To attend all six workshops and become an HR Influencer which includes the completion of the Thomas International Personality Profile and feedback session – valued at £300, and gain invaluable networking opportunities with other HR professionals is £3495  plus VAT which is invoiced in January 2021 and is to be paid within 10 days of receipt of invoice. Or you can spread the cost of your investment over 12 months and you will be invoiced monthly for £350 from January – December 2021. All invoices must be paid within 10 days of receipt.
All the dates are booked and confirmed for this program in 2021, so please make sure that you can attend all dates before you book your place.
5th February 2021 – Employment Law Principles
23rd April 2021 – Recruitment Masterclass
18th June 2021 – Coaching Skills for HR
2nd July 2021 – Culture, Values and Employee Engagement
3rd September 2021 – Demonstrating how HR adds Value to the Business
5th November 2021 – What's on the HR agenda?