The HR Influencers Club
June 18 @ 10:00 am

-

1:30 pm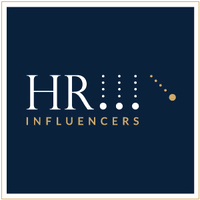 Would you like to make sure your HR skills and knowledge of best practices and emerging HR trends are up to date?
Would you like to update your legal knowledge with a team of experienced and human employment lawyers?
Want to work with a group of experienced HR Directors to help you solve and work through your current HR issues?
Would you like to improve your commercial know how to demonstrate the value of HR to the business?
Do you need confidence to ensure you have a voice within the business or a seat at the board room table in your HR role?
Do you want to find your HR Tribe? A trusted group of HR professionals to use as a sounding board for your ideas?
If one or more of the above statements apply to you, then you may want to join our HR Influencers Club, but hurry as places are limited!
We are all experienced HR Directors and HR professionals and between us, we have over 100 years of HR experience at HR Director level and have managed and coached HR teams to succeed. Whether you're an experienced HR professional looking to join a trusted peer group and learn from your peers or new to HR, then we've got you covered.
We have set up the HR Influencers Club for people working in HR who are serious about their role and their career in HR. If that's you, then you'll want to work with a group of like-minded HR professionals to learn about emerging best practices and HR trends, share ideas, expertise and knowledge as well as hear and learn about the latest employment law updates from our legal team.
We keep our HR Influencers Clubs small (a maximum of 20 people per club) so that there is plenty of interaction and opportunities to discuss and debate issues and learn from each other as well as from our talented team of former HR Directors, Managing Directors and legal team.
Our club runs with 6 meetings a year held between 10am-2pm and includes lunch when we are able to meet in person. The meetings will either be held in person at Freeths in Oxford who are our legal partners, or virtually if a person to person meeting isn't possible, with opportunities to meet up virtually in between the main meeting dates.
The 6 meetings between June and December 2021 include workshops on Employment Law, Recruitment, Coaching skills for HR, Culture and Employee Engagement, HR and its value to the business and a final session to be chosen by you! There will be guest speakers and industry experts on our chosen topics, and plenty of opportunities for you to get to know your peers who've joined the club too!
Investment Levels
To join our club and become an HR Influencer and gain invaluable networking opportunities with other HR professionals is just £1500 annually plus VAT which is invoiced in June 2021 and is to be paid within 10 days of receipt of invoice. Or you can spread the cost of your membership over 12 months and you will be invoiced monthly from June – December 2021 at £249 per month. All invoices must be paid within 10 days of receipt.
All the dates are booked and confirmed for this program in 2021. For more information, the full program details are here;  HR Influencers Program
18th June 2021 – Employment Law Principles
2nd July 2021 – Recruitment Masterclass
10th September 2021 – Coaching Skills for HR
1st October  2021 – Culture, Values and Employee Engagement
5th November 2021 – Demonstrating how HR adds Value to the Business
3rd December 2021 – What's on the HR agenda?