Creating your retention strategy to avoid the predicted mass resignations
April 8 @ 9:30 am

-

11:00 am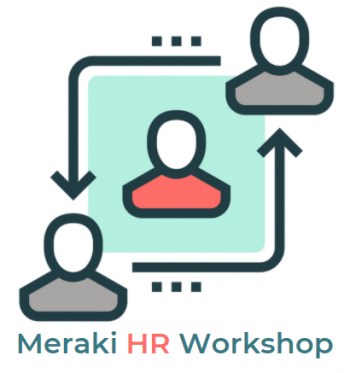 We are looking forward to running this Zoominar for business owners/people managers which will finish with an opportunity to chat and ask questions on this topic.

These workshops are only an hour and a half and are just a "taster" of what our paid Masterclasses cover, as we can't go into as much detail or make them as interactive as our full day Masterclasses. What they will do, is give you an overview of a topic and some great ideas to help you go away and do some work of your own on this subject.

If you'd be interested in a more detailed and interactive workshop for your team on a people related topic, then have a look at the subjects we cover here; Coaching and Training – Meraki HR or you can book a virtual cuppa or meeting with me to discuss how we can create a bespoke workshop just for you and your team! Book a call with me

Nearly 70% of organisations report that staff turnover has a negative financial impact due to the cost of recruiting, hiring, and training a replacement employee and the overtime work of current employees that's required until the organisation can fill the vacant position

It's been estimated that every time an employee leaves you, it can cost 6 to 9 months of that employee's salary on average to replace them and retrain them.

So, there's a clear financial need for creating an employee retention strategy.

In our workshop, we will share 15 actionable employee retention strategies that will help you reduce employee turnover, and retain the talent you need to run your business.