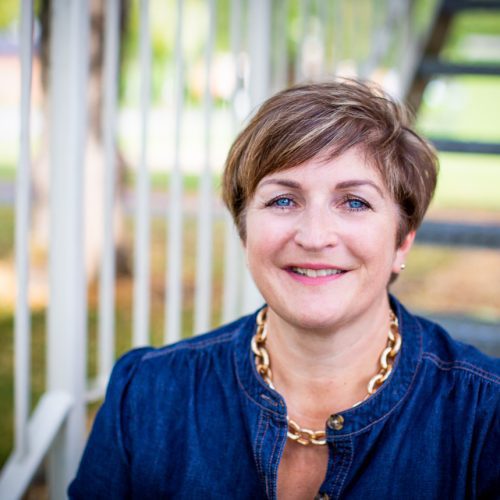 Emma is a highly qualified and experienced HR Director, with a strong and proven pedigree in delivering results to the bottom line, fast. She continues to work with clients directly and particularly likes to work with growing businesses to help them develop the right people strategy that will enable their growth, and works with business leaders/people managers who want to improve their leadership skills. Emma is also an engaging trainer and facilitator who will create and deliver workshops on a wide range of people management topics such as Recruitment, Coaching skills for the Manager, How to have Difficult Conversations as well as How to Conduct an Effective Appraisal.
Emma is a Fellow of the CIPD and has a Postgraduate and Masters Degree. Emma recently won the Woman Who Micro Business Award in 2019 and was a finalist in two categories for the 2019 B4 Business Awards, 50 People to watch in Oxfordshire and 50 business to watch in the Innovation category.
Any of you who know and have worked with Emma, will know the high standards she works to and you can expect nothing less of her team!
Did you know……?  Emma's favourite pastime is hill and fell walking in the UK with her husband.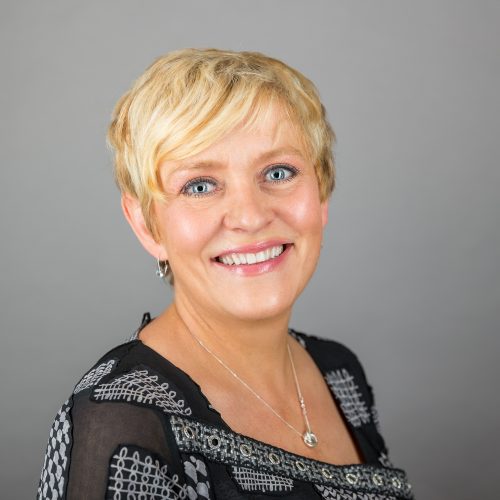 Elina is Emma's Executive Assistant. Elina worked for Microsoft for over 10 years, so is a genius with all things Microsoft related and what Elina doesn't know about Microsoft is not worth knowing! Elina helps us all keep track of our busy diaries and client work and supports us with all of our HR administration and we don't know what we would do without her!
Did you know……? Elina has run the Dublin marathon and taken part in two triathlon's; coming runner up in the 'veteran' age group!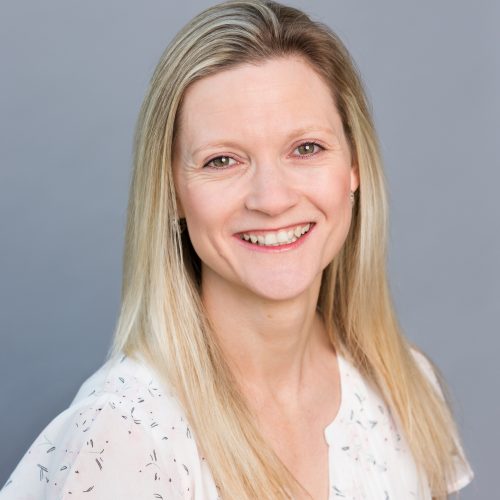 Rachel is a highly qualified HR consultant with over 10 years experience of working in HR within various industries including; engineering, manufacturing and automotive. Emma recruited Rachel into her team at Harley-Davidson and they worked together for two years before Emma left Harley-Davidson to set up Meraki HR.
Rachel has a Bachelor of Commerce (BCom) in Human Resources and Industrial Relations and has a CIPD Advanced Award in Reward Management.
Did you know? Rachel is from New Zealand and made the UK her home 8 years ago. Rachel is  an excellent netball player and a real outdoors girl.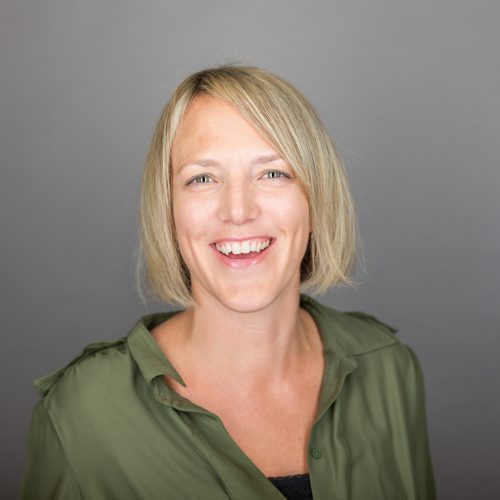 Elise is a CIPD qualified HR professional with over 15 years' experience within HR and Operations in both small and large sized companies across different industries.
Elise's main focus is on ensuring employees have the right support to work to the best of their ability. Elise works with our clients to create the right environment for staff to learn new skills and create effective teams to help you achieve your business goals.
Elise particularly enjoys working with clients who are at the very start of their HR journey and who value and recognise their staff.
Did you know……? Elise was a lifeguard in Greece and a ski host in the Alps in 2000.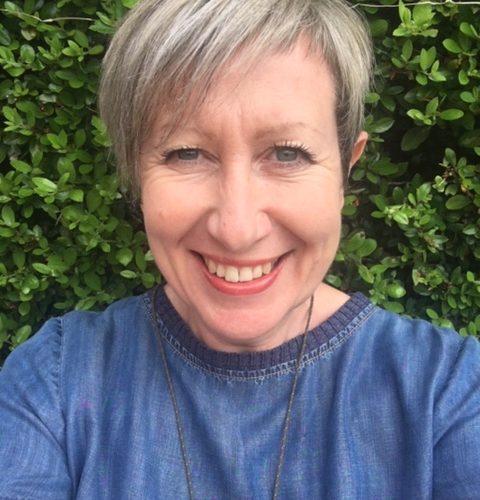 Cath is a Chartered Member CIPD and a Member of the Association for Coaching and her career has spanned sales, service, HR, training & Coaching.
Cath has worked with a wide range of businesses and sectors including; start ups through to FTSE listed, high tech engineering and manufacturing, retail, fashion, digital, education and international development.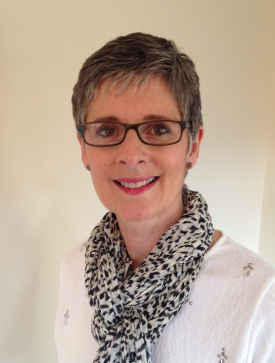 Lynda is a senior HR professional with particular strengths in organisational development and change management; performance improvement; resolution of complex ER issues; coaching and training managers in people management skills; managing employment "risks" and developing pragmatic solutions that meet business needs.  Lynda is an extremely effective communicator with a unique consultative management style which means she  builds trust and credibility with new teams, quickly.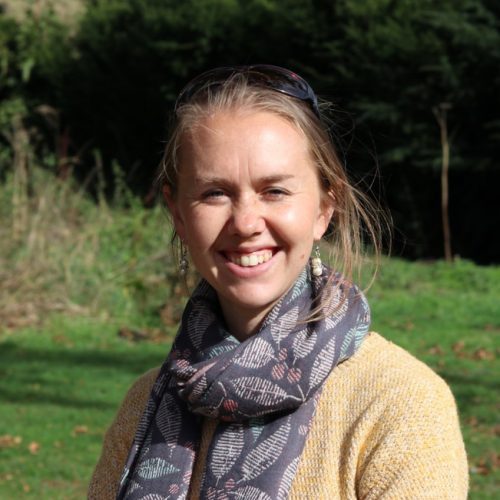 Pattie is a Chartered member of the CIPD and one of our HR Generalists with over 10 years HR experience working within premium brands in both the commercial and charity sectors. Pattie particularly enjoys supporting our clients with their recruitment and helping them to develop a Learning and Development strategy for their people development.
Pattie loves to travel and has an adventurous side, which has helped her with the complexity of working in HR with teams as diverse as from Moscow and South Africa, to Haiti and Prague!
Did you know……? Pattie is taking up her camera again as an amateur photographer as well as learning to play the guitar this year.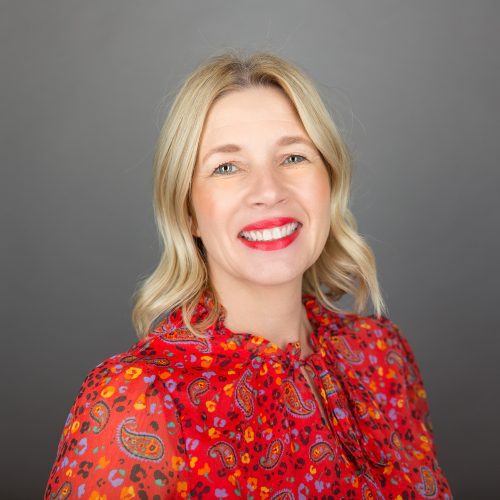 Kerry Bains is our Recruitment Strategist who has over 20 years recruitment experience. She specialises in working with growing businesses that need her expertise in creating a robust internal recruitment strategy and process that delivers tangible results.
During her time in recruitment, Kerry has built and continues to own a successful recruitment agency in Staffordshire and now works on a consultancy basis. Kerry helps our clients design and create their own recruitment strategy and processes that work for them. She is a highly organised professional whose priority is to give outstanding customer service by creating an exceptional recruitment experience for both candidates and hiring managers.
Did you know……? A Supermum running several businesses, Kerry is married with 3 children, a dog, 6 hens and spends most of her free time as a taxi driver to her children!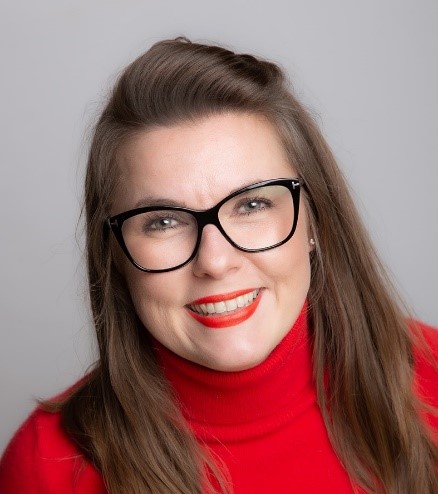 Tina is a heart led values leader, Chartered Fellow of the CIPD and believes that anything is possible with the right purpose, people, and plan. She has a proven track record in change and cultural transformation where unlocking the power of people is her thing.
Over the past 24 years she has worked with leaders in multiple countries, functions, and industries, in hyper growth and downsizing moments, to understand and diagnose required change and business ambition.
Whether change is around improving cost, efficiency, performance, or culture she has been there and gets energy from helping people like you make the complex simple.
Skilled at creating and implementing seamless and transformative change, which ignites business growth and positively impacts the bottom line she loves nothing more than supporting people to thrive.
Tina has a reputation for leading the business agenda 'adding tangible value' and having a clear approach to people, 'unlocking potential and results time and time again'.
Did you know……?  Tina can be found on an island, on the beach with her family and dog most weekends!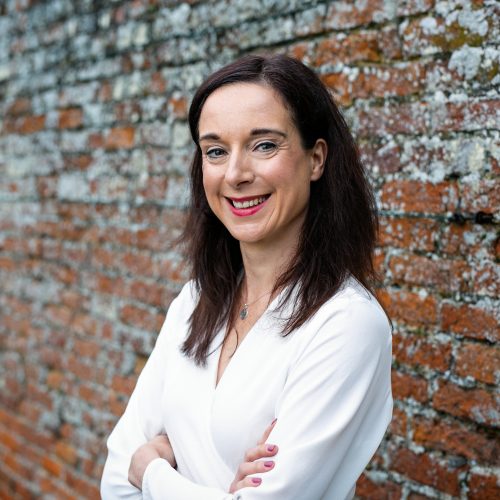 Lucy is our employee wellbeing expert and offers a wealth of experience in this genre. Lucy has worked with companies establishing wellbeing strategies that help employees flourish. She is a passionate believer in the power of wellbeing to drive success and excellence for both individuals and organisations.
Lucy is a Positive Psychologist and a Masters level Coach. As a professional Coach, Lucy works one-to-one with leaders, managers and entrepreneurs; helping them to identify their personal values, strengths and goals and supporting them to achieve these goals. Her coaching style is grounded in the science of Positive Psychology.
Lucy delivers inspiring workshops for our clients on Mindfulness, Positive Psychology, Mental Wellbeing, Personal Resilience, Work-Life Integration, Personal Effectiveness, Assertiveness & Confidence, Time and Energy Management, Grit & Growth Mindset, Emotional Intelligence and Managing Change.
Did you know……? Lucy is an avid motorcyclist and hopes to complete her advanced rider course in 2019!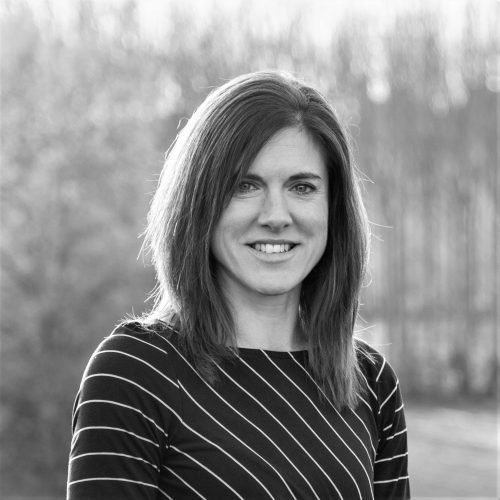 A drive for enabling people to be their best and thrive underpins the way Lisa works with our clients. Being a chartered psychologist gives her a point of difference to understand what's going on and enable change. Her mantra is simple… "When we get people right, we get business right."
Lisa is determined to make a positive impact on people in their day-to-day lives, whether that's in their own space or at work. She firmly believes that if we all start to do things a little bit differently, we'd achieve huge results.
Lisa specialises in mental health, wellbeing and getting the workplace culture right. She supports companies to create a culture that people enjoy and are proud to be part of, where they are fully engaged and are able to perform to their true potential. That might be about working with leaders, consulting across the organisation or providing training to employees.
Did you know………………? Lisa's biggest priority is her family, and Lisa loves throwing herself at life, enjoying the outdoors, being active, seeing friends and travelling around in her campervan.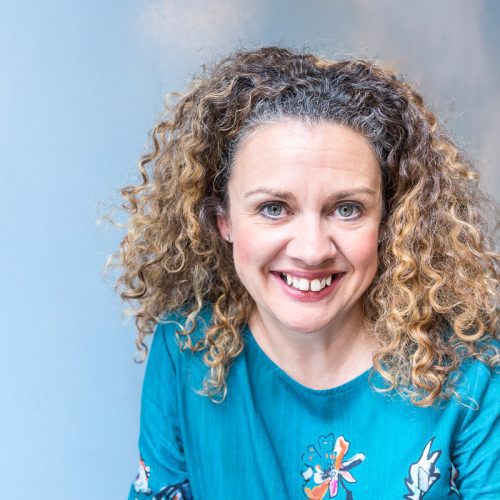 Rebecca has 15 years Board level experience and is a skillful executive coach. She is a qualified and AC accredited coach, and works with our clients to help them improve performance and achieve their personal and professional goals. She is particularly well known for her work supporting business leaders during personal setbacks.
Alongside her extensive business experience, Rebecca is a Fellow of the ILM and brings a wealth of additional qualifications including:
• Cert. Person Centred Counselling, Warwick Uni
• Cert. CBT, BPS accredited
• Member of Association for Coaching (MAC)
Did you know….? Rebecca does a mean impression of Tina Turner and used to sing in a gospel choir!!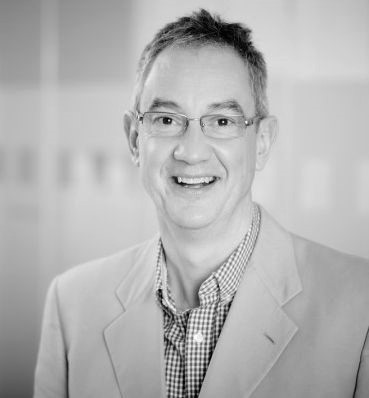 Over the past 20 years, Nick has specialised in one to one coaching support for CEOs, MDs, Entrepreneurs and senior managers.  His focus is to encourage and enable 'self-mastery;' allowing clients to develop a deep understanding of the human condition and in particular their own!
Using robust, scientifically based, practical frameworks, including Emotional Intelligence and Transactional Analysis, Nick's approach to development and engagement empowers executives to navigate the business world and their relationships, by confirming and validating their innate ability. This inspires them to take personal responsibility for defining their own development plans which are aligned to their professional goals and key objectives. The work with Nick builds  real confidence, self-motivation and an intrinsic sense of well-being for his coachees.  In addition, it impacts positively on, and adds value to their teams and organisations.
Did you know….? Since April 2000, Nick has coached more than 5000 individuals from over 600 businesses, across the UK.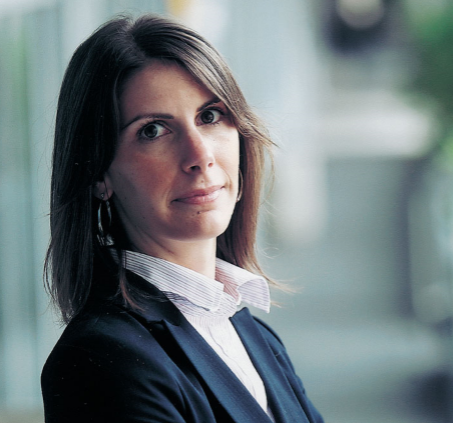 Marie-Pier has ten years of international HR professional experience. Her first language is French and is fluent in English. She holds a Masters Degree in Counselling and Education and has experience working in Canada, Bermuda and United Kingdom. She specialised in psychometric testing, coaching / career counselling, HR and recruitment. She has experience working alongside small local businesses and big international multinational organisations. Marie-Pier's main focus is to make sure companies find and train the best candidates and to ensure a high performance and commitment from their employees. She is currently studying to get her CIPD qualification.
Did you know….? Marie-Pier is a keen horse rider and has explored the African' Savannah on horse back on few occasions!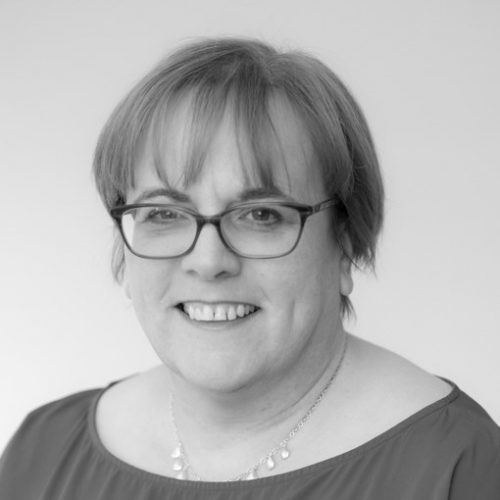 Jackie is a leadership coach who has a special interest in helping her clients develop their emotional intelligence and self-confidence.  She works at all levels of an organisation from CEO down.
Jackie has 10 years' experience as a coach and before that spent over 20 years working for major international companies including Cable & Wireless, MCI, ICL and Esselte.
Jackie has a MA in Coaching and Mentoring Practice and is a member of the Association for Coaching.  She is also a licensed Motivational Maps and Emotional Capital Report practitioner. As a recovering accountant she remains a Fellow of the Chartered Institute of Management Accountants.
Jackie is a registered BWRT practitioner (Level 1 General Psychopathology) and has trained in various therapy techniques, including Warriors, Settlers and Nomads.
Did you know? Jackie is a lifelong Liverpool fan and is currently holding her breath!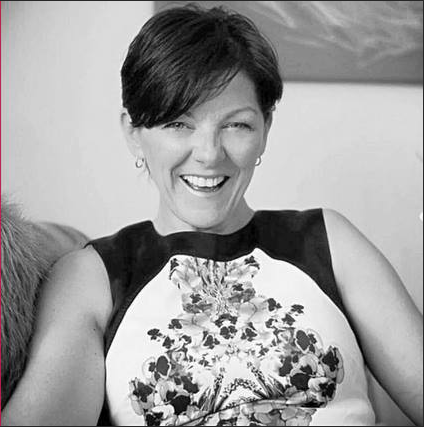 Jules White is an International Sales Coach with over 30 years of business and sales experience. Her 'Live it Love it Sell it' methodology helps passionate entrepreneurs and businesses get clarity on their 'why' and learn how to sell in an authentic human way that creates amazing results without the need for pushy sales techniques or any questionable tactics.
She brings great experience with her talks having won investment in the Dragons' Den from Peter Jones for her business 'Truly Madly Baby' – the reason she is known as the 'real dragon slayer!'
She is a regular public speaker covering sales, business and life subjects and her TEDx talk, to 1500 people at Europe's biggest TEDx in Brighton this year, focused on there being 'no such word as can't'. Inspiring everyone to know that you can do whatever you want to. A legacy given to her by her father who she lost in 2015.
Jules hosts a regular podcast called 'The Human Conversation' which is on iTunes, Spotify and Soundcloud, and her first book was published on October 1st 2018… Live It, Love It, Sell It, which highlights the three main areas she believes are integral to successful sales (and therefore to building a profitable business). This book draws on both her passion for selling and her love of human conversation, as well as years of experience in both corporate sales and as an entrepreneur.
Jules' ultimate aim is to make sure everyone falls in love with sales because life skills are sales skills!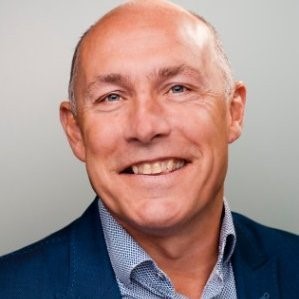 David helps Businesses to Future Proof themselves by developing and improving the contribution all of their team members make to their organisation's future outcomes.
Future Proofing itself is not a new concept, but how David works with businesses and their people on Future Proofing is! David helps People to stay relevant and of value to their employers for the rest of their working careers by "Future Proofing" themselves.
David's work in Coaching helps Technical Experts to make the transition into management and on to Leadership. For most Technical Experts they have a true passion for their profession and still love being involved in the day-to-day activities. Moving into Management and Leadership roles often means they find it hard to step back and enable others to be effective by empowering and delegating to their team members. David coaches' people through this process and on into leadership so they can take a more strategic approach to their work and have a greater impact on the business / organisation.
David also helps individuals who have been made redundant by their current company via outplacement support services to position themselves / self-manage to make themselves employable as possible and manage their careers and the contribution they make in very uncertain and challenging times.
David is a professional speaker and loves cycling and will often be found out and about at the weekends on a short bike ride (just 100kms or so!)